I'm Amy Heinz, the girl next door. (Especially if you live on the San Francisco Peninsula.) I'm your average obsessive mom/ happy wife/ freelance copywriter/ slice-of-life blogger/ social media addict/ chocolate lovin' wino.
I've spent the past 16(ish) years using my words to build worldwide brands like Toyota, Yahoo!, LinkedIn, and SurveyMonkey. And also spent about a year in Social Marketing running YodelingMamas.com and the Yahoo! Mother Board — an outreach program connecting with 80 influential bloggers.
I've spent the past 13 years trying to remember to use my words with my fun-loving husband ("Lenny") and feisty boys — Big (13) and Little (10) — and encouraging them to do the same. Which is becoming even more challenging as our little girl, Pink (8), has been filling up the house with her big personality too!
I've filled this blog with lessons I've learned (usually the hard way), laughs I've enjoyed (mostly at my own expense), and tears I've shed (I'm a mama with heart).
You can find my writing other places online like:
Huffington Post
Project: Underblog
Yahoo! Shine
Disney Baby
Dot Complicated
PopSugar Moms
My loyal readers have helped me win such honors as:
2013 Top 25 Northern California Blog– Circle of Moms
2013 Undiscovered Bloggers Who Deserve the Spotlight– A Babble List
2012 #1 Northern California Blog– Circle of Moms
2012 #3 Most Influential Blog (Nationally)- Red Tricycle's Totally Awesome Awards
2011 #1 Bay Area Blog– Circle of Moms
2011 #2 Bay Area Parenting Blog- Red Tricycle's Totally Awesome Awards
2011 Top 10 Funniest Mom Blogs- Parents Magazine Reader's Choice Awards
You can follow me on:
Facebook
Twitter
Pinterest
Instagram
You can contact me at:
usingourwords [at] yahoo [dot] com
When I write about brands, it's because I truly like the product/service and feel that my readers will too (and if I can share some cool products with you, of course I will). I also like to support mom-owned businesses, so you'll see many featured here as well. And if I was compensated by a brand in any way, I'll be sure to be clear about that.
Some of my affiliations include: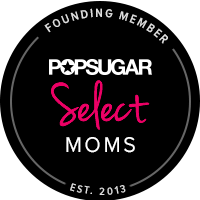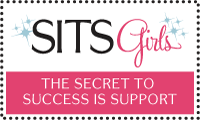 Photo used with permission from Jenny Lee Photography.